No products to display in this category
No products to display in this category
Home

/

Furry N' Fierce - Funko POP - Build-A-Bear - Furry N' Fierce Vinyl Figure 10cm limited defective packaging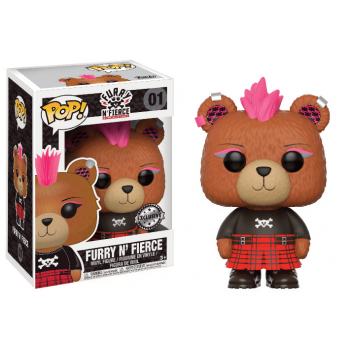 Furry N' Fierce - Funko POP - Build-A-Bear - Furry N' Fierce Vinyl Figure 10cm limited defective packaging
Furry N' Fierce - Funko POP - Build-A-Bear - Furry N' Fierce Vinyl Figure 10cm limited defective packaging
Condition : new
Build-A-Bear workshops have been one of the great
Toy retail success stories of the last few years since
it's beginnings in 1997. The retailer now has in excess
of 400 stores across 18 countries and have
brought a whole new life to the traditional Teddy
Bear. Now Funko have teamed with BAB to bring
you this fantastic pubky Teddy bear POP! - Furry N'
Fierec is a VERY limited edition and will sell out
quickly. Allocations will occur, please order ASAP.

The Furry N' Fierce POP! vinyl figure stands around 10cm tall.

Packed in an illustrated window box.
Manufacturer : Funko
Furry N' Fierce - Funko POP - Build-A-Bear - Furry N' Fierce Vinyl Figure 10cm limited defective packaging