New 14,90€ 12,90€ inc. tax
New 14,90€ 12,90€ inc. tax

New 14,90€ 12,90€ inc. tax
No products to display in this category
Home

/

Game Of Thrones POP - The Hound Vinyl Figure 10cm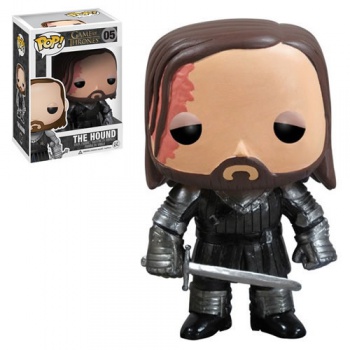 Game Of Thrones POP - The Hound Vinyl Figure 10cm
Game Of Thrones POP - The Hound Vinyl Figure 10cm
Condition : new
It's The Pop! Game of Thrones - The Hound.

Follow us to the vast Vinyl World of Westeros, where the kingdom's seven noble families vie for control of the Iron Throne... Well in this case it's probably a Vinyl Throne instead! Delve into the mystery, love, suspense, treachery, greed, and magic that has captivated audiences and readers alike.

Who will control of the Vinyl Throne?!

Funko Pop! are stylized vinyl figures stands 3 ¾" tall! And are awesome to collect!

They come in a displayable window box specially designed with the collector in mind, each display box has a window where you can clearly see the figure inside.

Each series has sequential numbering for each character printed outside the box as well.
Manufacturer : Funko
Vinyl Figure 10cm POP The Hound Game of Thrones