Accueil

/

FILMS

/

STAR WARS - THE BLACK SERIES - Boba Fett Electronic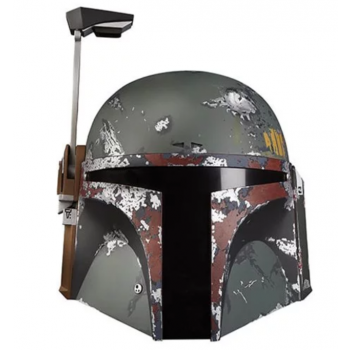 STAR WARS - THE BLACK SERIES - Boba Fett Electronic
STAR WARS - THE BLACK SERIES - Boba Fett Electronic
Disponibilité : Article en rupture totale
132,90€ TTC
État du produit : Neuf
STAR WARS - THE BLACK SERIES - Boba Fett Electronic
Bien avant la série télévisée The Mandalorian, il y avait ce célèbre et redouté chasseur de primes, Boba Fett. Et voici son casque!
Le casque Boba Fett en plastique pleine grandeur Star Wars The Black Series comprend un télémètre articulé et une résistance aux intempéries étonnante basée sur les films Star Wars. L'authentique seau vert battu a des reflets argentés, rouges et noirs… et une visière. Avec des caractéristiques et une décoration exquises, le casque incarne la qualité et le réalisme que les passionnés de Star Wars aiment. Il est également portable et taille unique. Les fans peuvent réinventer les plus grandes batailles et missions de la saga Star Wars!
Collectionnez d'autres objets de The Black Series (vendus séparément) pour élargir votre collection Star Wars.
Fabricant : HASBRO