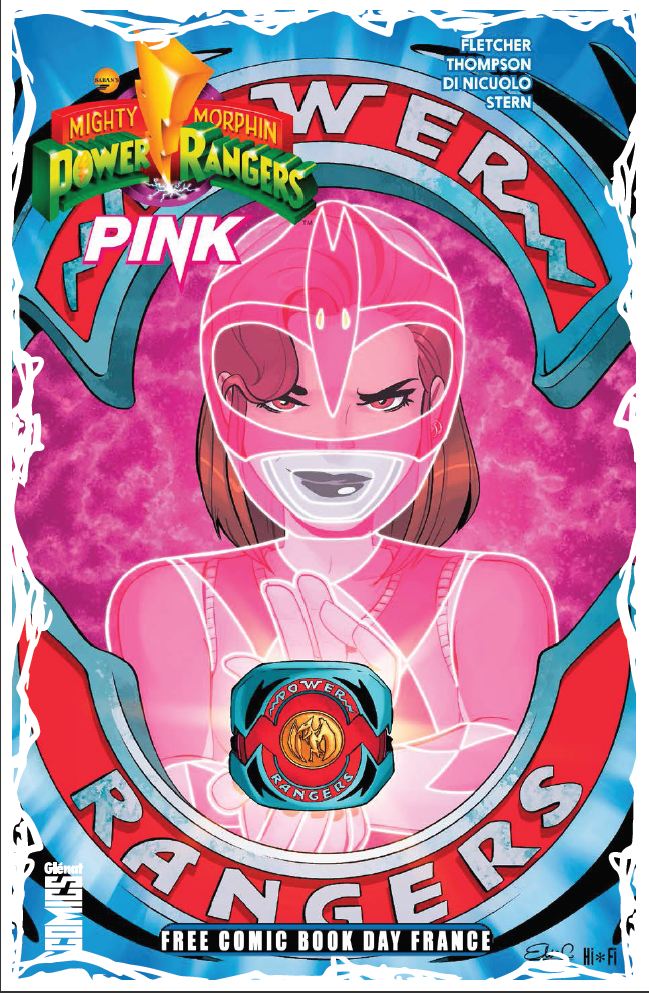 POWER RANGERS - GLÉNAT COMICS - FREE COMIC BOOK DAY FRANCE 2017
POWER RANGERS - GLÉNAT COMICS - FREE COMIC BOOK DAY FRANCE 2017
Disponibilité : Article en rupture totale
0,00€ TTC
État du produit : Neuf
Mighty Morphin Power Rangers - Pink
Elle a beau avoir laissé derrière elle la vie de Power Ranger, Kimberly Hart est contrainte de reprendre part au combat. Ses parents ont disparu, son village est envahi par des monstres et elle doit assumer sa destinée en découvrant quelle puissance sordide se cache derrière tout cela. Elle devra faire appel à quelques vieux amis si elle veut pouvoir résoudre le mystère et sauver ce village autrefois si calme… Par les scénaristes Brenden Fletcher (Batgirl, Gotham Academy), Kelly Thompson (Jem and the Holograms, A-Force) et Tini Howard (Magdalena : Seventh Sacrament) et le dessinateur Daniele Di Nicuolo (Mirror's Edge : Exordium), la Ranger rose s'embarque pour sa toute première aventure en solo !
Une franchise culte des années 90 qui reprend vit avec succès grâce au médium comics et une adaptation en film début avril.
Date de sortie : 6 Mai 2017
Attention : Limité à un éxemplaire par Client.
Tout nos comics sont par içi !!!
Fabricant : GLENAT
Power Rangers GLÉNAT COMICS FREE COMIC BOOK DAY FRANCE 2017